The Challenge
Based in Sawbridgeworth Hertfordshire, Regency Property Maintenance desperately needed a complete rebuild of their website.
The Solution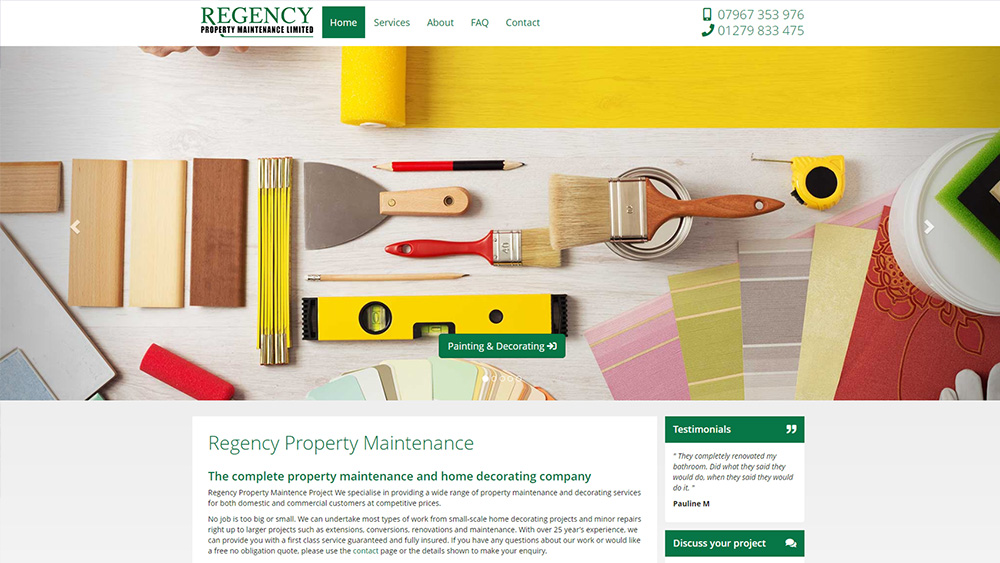 The fully responsive design looks great on mobile, tablets, laptops and desktops and uses great quality images to catch the attention of visitors. Randomly changing testimonials from customers are displayed on each page and their extensive range of services are communicated as well as the benefits of engaging the company.
The SSL Certificate helps to create a professional edge as well as contributing towards GDPR compliance.
Take a look at regencypm.co.uk