What is Your Web Effectiveness Score?
A detailed overview that measures how effective your current website is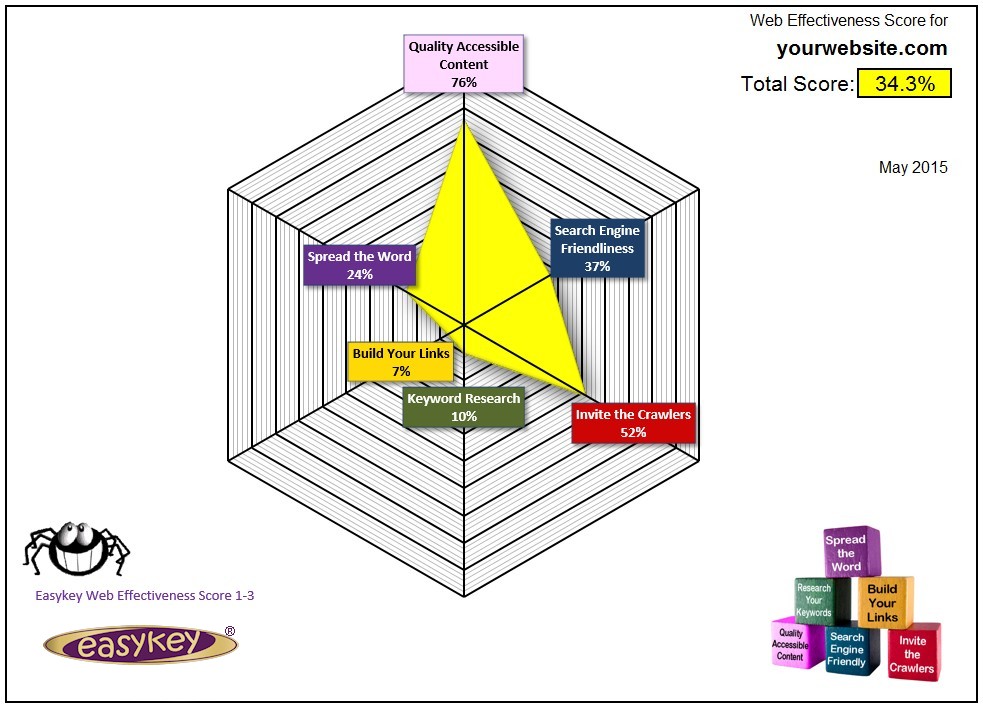 How does it work?
The radar chart above is an example of the final overall score for a fictitious website (yourwebsite.com).
It shows a simple summary in one glance of the relative strengths and weaknesses of the six key areas that make up an effective website:
Quality Accessible Content

Search Engine Friendliness (SEF)

Inviting the Crawlers

Keyword Research

Build Your Links

Spread the Word
In the example the overall score is 34.3% and the yellow coverage shows that Quality Accessible Content and Invite the Crawlers are stronger where Build Your Links and Keyword Research are the weakest.
How do we arrive at the overall score?
You will be provided with detailed results of each of the 56 indicators that make up the overall score.
This will give you practical information that you can use or discuss with your web designer.